Dear donors and supporters,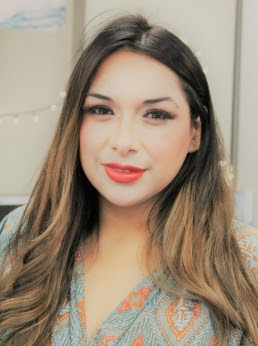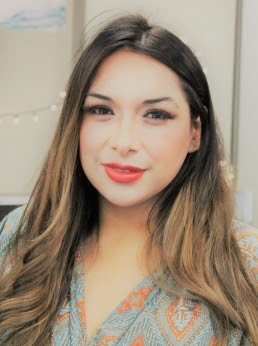 It is my absolute pleasure to introduce you to a new member of my and the Hartnell family, Kamila Zoey, born on September 22. My heart is filled with so much emotion, happiness, and love and I am looking forward to this newest adventure as a mother to three girls and my now grown son!
So many of you have sent me congratulatory messages and gifts, and for that I am so grateful. My family and I appreciate all your care and love.
In the spirit of sharing joy, I invite you to read the story below. It is a story that shows the value of not only love but of respect for and kindness to others. Retired nursing professor, Mary Cousineau is paying forward the profound impact that being a nursing faculty has left on her. It is my hope that you will feel as inspired I am as you delve into the story.
Wishing you warmth and great joy as we head into the last quarter of this year.
Be well,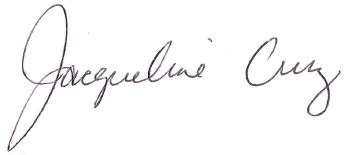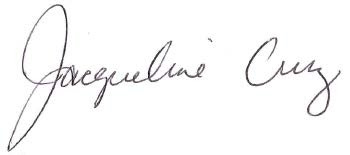 Jackie Cruz
Vice President,
Advancement and Development
and Executive Director for the
Hartnell College Foundation
A GIFT DESTINED TO EMPOWER The New Dr. Debra Kaczmar Endowment
Mary and Pierre Cousineau have established an endowed fellowship in honor of Dr. Debra Kaczmar to support graduates of the Hartnell College nursing program to obtain a Master of Science in Nursing (MSN) specializing in teaching. This support over the two years of a master's program will come with a commitment from fellowship recipients to teach in the Hartnell College Nursing Program for at least two years after they graduate.
This special announcement was made on September 27, at a private outdoor event on the construction site of the new nursing building. Hartnell College Interim Superintendent/President, Dr. Raúl Rodríguez announced the generous gift from the Cousineaus, who in turn surprised Dr. Debra Kaczmar, Dean of Academic Affairs, ursing and Allied Health Sciences at Hartnell College, by announcing that they have made the gift in her honor.
The goal of the Dr. Debra Kaczmar Fellowship is to attract and retain qualified faculty for the Hartnell College Nursing Program, ideally individuals who are from the Salinas Valley and want to contribute to this community.
"I am humbled by Mary and Pierre's generosity and commitment to supporting new nurse educators interested in teaching at Hartnell College," said Dr. Kaczmar. "Their gift will support Hartnell's efforts to produce highly competent and caring nurses who live and work in the greater Salinas area."
Mary Cousineau is the former Assistant Director of Nursing and a current adjunct faculty member at Hartnell College. Pierre, who is retired, shares Mary's passion for nursing and student success.
When working at Hartnell, Mary embraced the culture of her students and became aware of their struggles to manage school, family life, work, and other responsibilities. She quickly understood the importance of faculty members who share the culture, language, and life experiences of their students and can serve as role models and mentors. She also saw first-hand the difficulty of recruiting and retaining qualified nursing faculty.
"I am proud to recognize Mary and Pierre for their generous and highly strategic gift to establish an endowed fellowship in support of master's level education of future Hartnell nursing instructors," said Dr. Rodriguez. "I describe this gift as 'strategic' because we realize how challenging it is to hire and retain high-quality nursing instructors due to the fact that professional nurses are in such high demand and at increasingly lucrative salaries. This gift will allow Hartnell Nursing to remain one of the best programs in the nation."
Two Hartnell College nursing alums, Michael Gibson '13 and Yoli Cervantes '17, attended the event and expressed gratitude for the guidance and support they received as students of Mary Cousineau and Dean Kaczmar. Michael is a registered nurse specializing in emergency, trauma, and critical care flight nursing. He works in the emergency department at Natividad Medical Center and as a CALSTAR flight nurse. Yoli is a pediatric nurse at Community Hospital of the Monterey Peninsula, where she has completed the medical-surgical training program. They both expressed the importance of this type of scholarship to help students thrive.
The endowment has been matched by the Hartnell College Foundation and will allow one student to complete their master's program. The Foundation seeks to double the impact of the fellowship, seeking a second match in order to help advance a second student each year.
Mary and Pierre are naming this endowment in honor of Dr. Debra Kaczmar, out of deep respect for Dr. Kaczmar's contributions to the Hartnell College Nursing Program, in recognition of their shared passion for excellence in nursing, and in appreciation for Deb's and Mary's years together as colleagues.
At the event, Mary Cousineau praised Dr. Kazcmar as a "fearless leader," adding, "She's willing to tackle problems head-on and go against the status quo within the nursing department, the college, the community, and even at a state level."
NOT TOO EARLY TO PLAN
Year-End Giving Options
If you are like many of us, you are looking to save money on this year's taxes. There are ways to make a year-end gift, other than a cash gift, and still enjoy valuable tax benefits. Here are just a few of the options you might want to consider for your end-of-year planning:
GIFT OF YOUR PROPERTY
Do you have CDs, stocks or bonds that are producing little or no return? Why not make a gift of these low-performing assets to us, and receive a charitable deduction? You can also give your real estate, art or other property, and benefit from a deduction.
GIFT OF YOUR PROPERTY FOR INCOME
If you are looking for income in the future, why not make a gift of property to fund a charitable gift annuity or charitable remainder trust? Your property can be sold tax-free, and you may receive income for the rest of your life. With a charitable gift annuity, this income is fixed so there is the possibility that some of your payment will be tax-free.
FUTURE PROPERTY GIFT
Did you know there are gifts everyone can make to benefit from charitable giving? If you don't want to give your stock or real estate today, you can still enjoy your property during your lifetime while making a gift to us through your will or trust. A bequest of your property will provide your estate with an estate tax charitable deduction, which means the money saved can go to your loved ones.
To discuss your end-of-year options, contact Director of Philanthropy, Kristine Edmunds at 831-755-6903 or email kedmunds@hartnell.edu.
What will your legacy be?
If you are thinking about naming the Hartnell College Foundation in your estate plans, contact our Vice President of Advancement and Development/Executive Director for the Foundation, Jackie Cruz at jcruz@hartnell.edu or call (831) 444-2446 or our Director of Philanthropy, Kristine Edmunds at kedmunds@hartnell.edu or by phone at (831) 755-6903. To make a gift in support of Hartnell students, go to: https://hartnellfoundation.org/donate-now/