K-12 STEAM Program
The K-12 STEAM Program is dedicated to uplifting all communities in the Salinas Valley by bringing innovative STEAM activities to the classroom. We aim to cultivate love for learning in all age groups by delivering high quality educational experiences. Our continued partnership with NASA, multiple STEAM-centered organizations, and dedicated funders allows us to establish a pathway for early access to STEAM education at Hartnell College and beyond.
Some of our current programs include the NASA MUREP Aerospace Academy program for high school students, NASA Saturday academies for K-6, and Intro Code and Robotics Saturday programs. Our approach incorporates social-emotional development into our curriculum, all while keeping the needs of our community in mind. We believe that together, we can champion students to success.
Learn more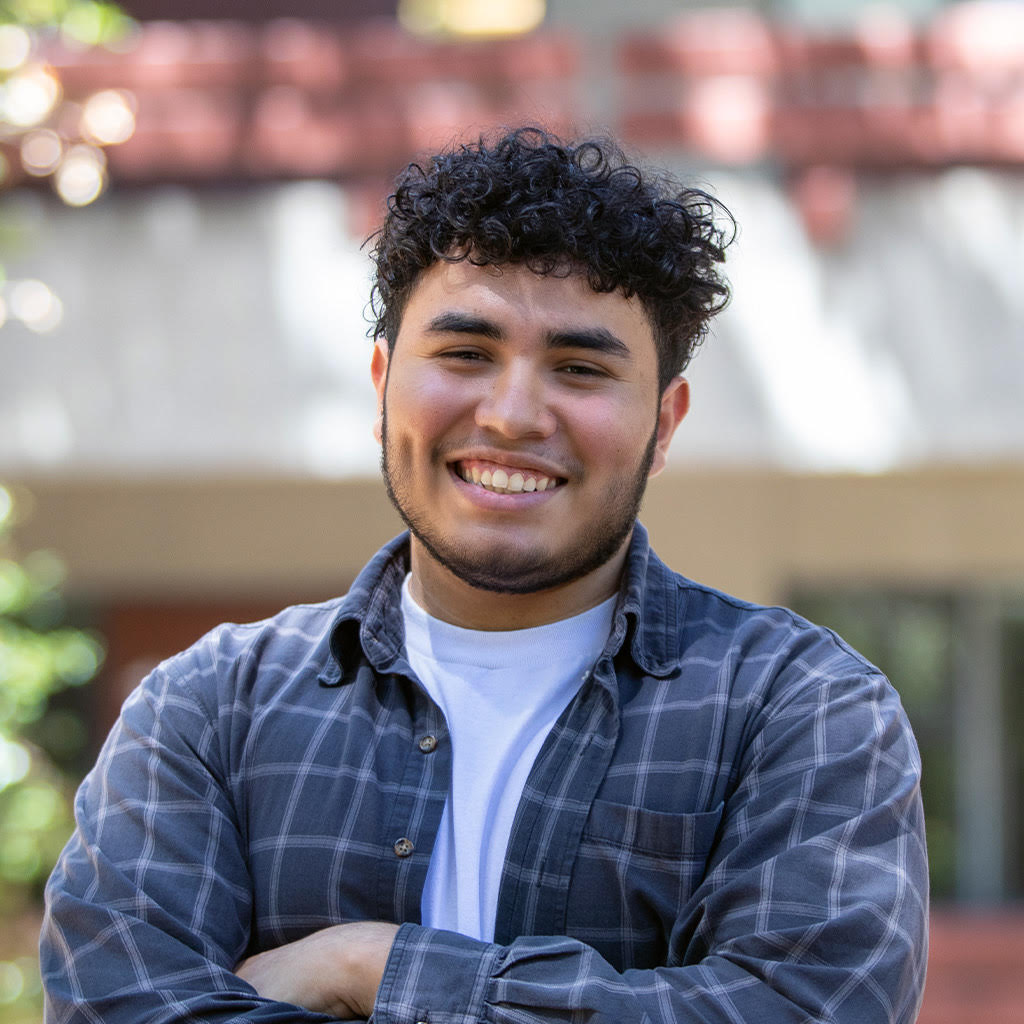 Student Highlight
Hartnell College student, Gabino Guzman, participated in a summer internship at UC Santa Cruz's International Genetically Engineered Machine and was part of the team that won gold in the International Synthetic Biology Competition. He was then invited to present to teams from other countries in Paris, France. His team at UCSC worked on producing a protein called "Exendin-4" to make Type 2 Diabetes treatment more accessible for under-resourced communities. They aim to produce a cost-effective bio-encapsulated GLP1-RA Ex-4. Guzman, a first-generation college student, credits support programs like MESA, TRiO, and MILE for his motivation and success. "To our donors, thank you for changing my life as a first-generation college student!" He said. "Thank you for believing in me and bringing me a step closer to achieving my dream of becoming a physician scientist."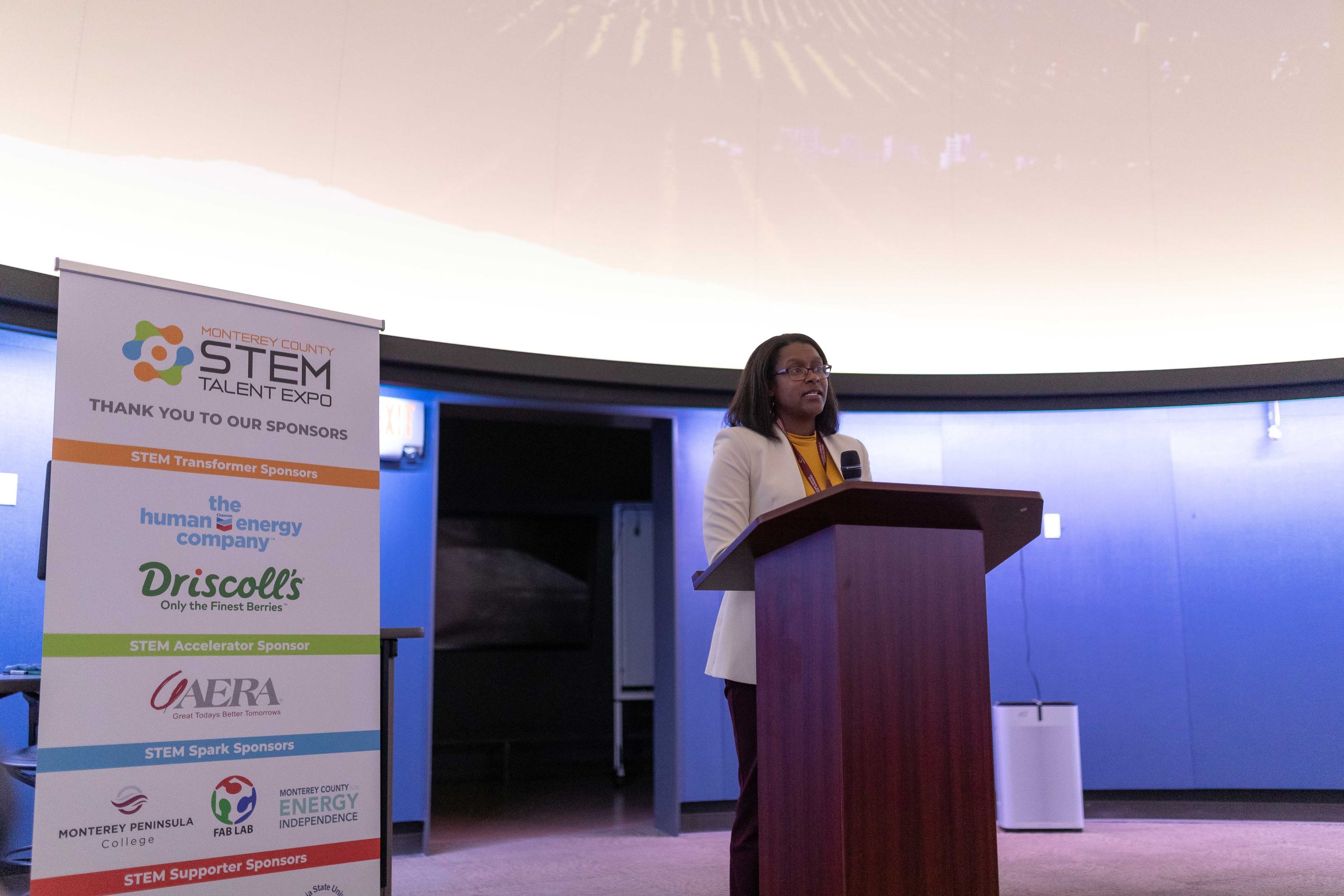 Monterey County STEM Talent Expo
Wednesday, March 20th, 2024
1:00 PM – 5:00 PM
Hartnell College Willard Lewallen STEM Center
The Hartnell College Foundation President's STEM Task Force invites the community to join us for the 2024 Monterey County STEM Talent Expo. This exciting, free, one-day event will connect STEM industry leaders to talented students, former students, and community members who are looking for opportunities to further their education and career opportunities in the fields of Science, Technology, Engineering, and Mathematics [STEM]. Sponsor and Tabling Opportunities are Available!
Learn more
Thank you to our 2022 sponsors!
STEM Task Force Committee
Sharon Albert

Ed Allen

Moises Almendariz

Juan Alvarez

Luis Alvarez

Sharon Anderson

Rebeca Andrade

Thomas Atchinson

Andrea Bailey

Robert Barminski

Lisa Branco

Gabriela Lopez Chavez

Dr. Kelly Cooper

Joy Cowden

Jackie Cruz

Jennifer Dacquisto

Maria De la Fuente

Candi DePauw

Dennis Donohue

Emily Douglas
Dave Edson
Joe Ekman
Rick Falconer
Jose Fausto
Alicia Fletcher
Joanna Flores
Curtis Gabrielson
Antonio Garcia
Rod Garcia
Mostafa Ghous
Tahra Goraya
Chris Grijalva
Deneen Guss
Michael Gutierrez
William Head
Guy Ingelise
Mike Isaacson
Meredith Jones
Debra Kaczmar
Ted Kaczmar
Bala Kappagantula
Steve Koike
Andrew Lawson
Caryn Lewis
Emmett Linder
Butch Lindley
Frank Lopez
Jennifer Lopez
Margaret D'Arrigo- Martin
Anely Meneses
Ingrid Morales
Jose Moran
Bronwyn Moreno
Marsha Moroh
Vahid Motazedian
Sathya Narayanan
Andy Newton
Natalie Nielsen
Mark O'Shea
Rolando Perez
Omar Perez
Chelsy Pham
Javier Quintero
Leticia Sanchez
Bettye Saxton
Christy Sessions
Corin Slown
Corinne Okada Takara
Joel Thompson
Layheng Ting
April Treece
Mohammed Yahdi