Dear Hartnell College supporters,

Hello, December! As winter wraps us in its cozy embrace, our newsletter is here to spread the warmth of the holiday season. Dive into a mix of festive fun and December delights as we navigate this magical time together. Let the joyous vibes commence!

With appreciation,
Jacqueline and Kristine

The Face of Leadership and Focus
Hartnell Student, Alina Ramirez, Wants to Advocate for Youth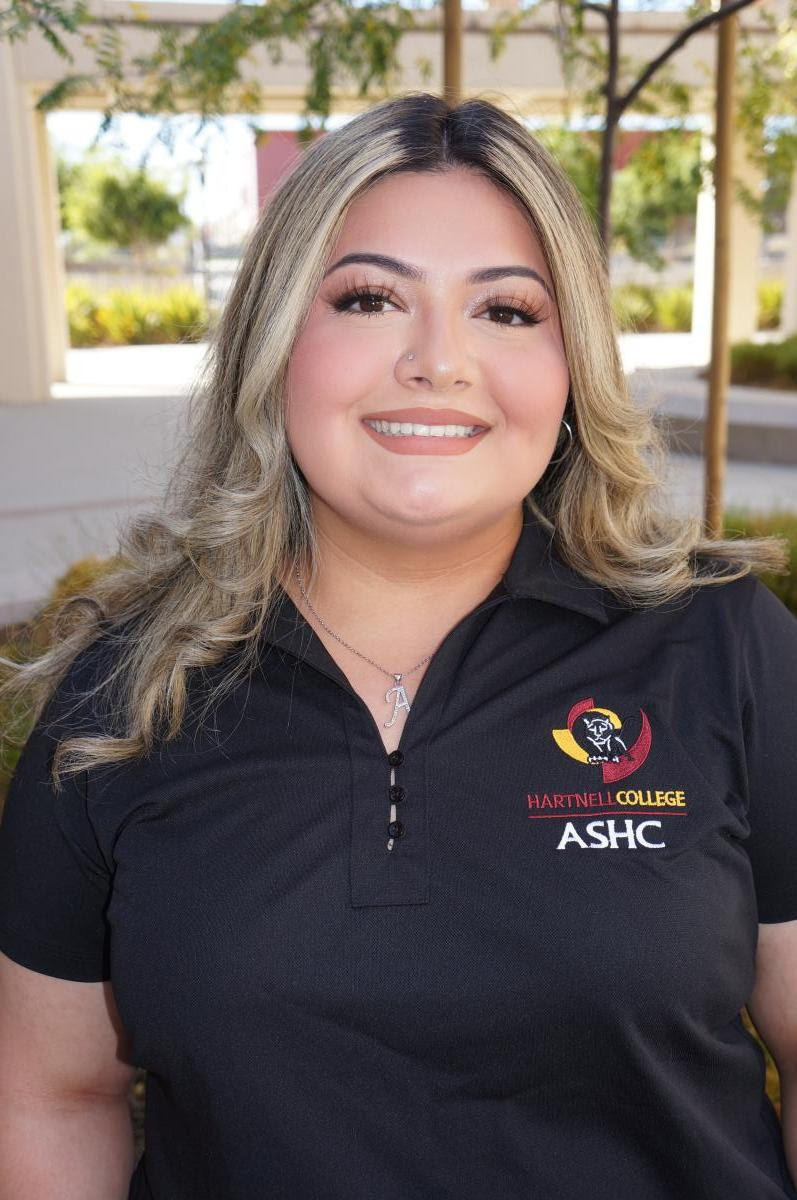 For as long as she can remember, Alina Ramirez knew she was bound to go to college and become someone successful. "An education has always been a part of my plan," she said. "My mom is my inspiration."

Her mom was pregnant with Alina when she started her career at Hartnell. She has always been an advocate for higher education.

Ramirez, 19, grew up in Greenfield and is now in her second year at Hartnell College, majoring in Law and Public Policy and society. Her goal is to transfer to UC Santa Barbara next fall and continue her education toward a law degree.

"I want to become a prosecutor to be an advocate of victims of sex crimes," she said. "Being in an environment where violence is common is what has inspired me into a career I believe will be rewarding."

Alina's path is taking her to leadership roles as a student. She is the president of the Associated Students of Hartnell College, a representative of South County, and a public relations director.

Besides school leadership, Alina is also a WELI scholar. The Women's Education & Leadership Institute (WELI) provides a scholarship, mentorship, and overall academic support to its 50 scholars this year.

"I have always been sure about coming to Hartnell," she said. "The academics and all the resources for students make it a great place to be."

She is a busy bee. Alina carries a full load, participates in leadership, and works part-time for MagOne Media as a social media associate. In addition, she participates in different student councils to improve accessibility and opportunities for others.

"I am independent, confident, and outspoken; thus, I wish to make a lasting impact on students," she said.

Her goal is to become a lawyer and return to the area. "I want to come back here and make a change here," she said.

In her spare time, she loves to freelance as a make-up artist, customizes shoes, and is learning to tattoo. She is active and creative in every aspect of her life and hopes to inspire others.

2023 has been a year of progress for Hartnell College. Reflecting on the good work inaugurated this past spring, with gratitude we celebrate with the unveiling of a state-of-the-art Nursing and Health Sciences building in Salinas, California. The 2,500-square-foot building encompasses classrooms, study rooms, a clinic, multiple simulation rooms, and an artificial reality room.

This development aligns with the heightened interest in healthcare careers driven by the pandemic's impact. The new facility enables the college to accept 10% more students in health sciences programs, addressing the demand after receiving 300 nursing applications but being able to admit only 40 students last year. The centralized space promotes collaboration among students and staff, offering cutting-edge simulation and artificial reality rooms to enhance hands-on learning experiences.

The Dean of Academic Affairs for Nursing and Health Sciences, Debra Kazcmar, highlights the community-centric approach of the programs, with plans for a community clinic within the building and a program catering to individuals seeking to re-enter the healthcare field.

Additionally, the college aims to strengthen ties with the local community, as most graduates choose to work on the Central Coast after completing their programs. The new building represents a significant enhancement, providing students like Cecilia Ruano, a vocational nursing program participant, with ample space, advanced simulation resources, and real-life scenarios to prepare for their medical careers.

Make your season brighter!
Three ways to reduce your tax bill by giving to the Hartnell College Foundation.
Donate stocks, bonds, or mutual funds.
Enjoy a charitable income tax deduction.
Bypass capital gains tax altogether.
Gift up to $100,000 yearly from your IRA.
Avoid income tax on the gifted amount.
If you are 73 or over, fulfill part or all of your annual Required Minimum Distribution (RMD).
Create a charitable savings account (DAF).
Contribute and get an income tax deduction for 2023.
Recommend grants to favorite charities for years ahead.
Fund with appreciated stock to skip capital gains.
What will your legacy be?
If you are thinking about giving the Hartnell College Foundation an estate gift from your will or trust, please contact us or learn more on our website.

If you want a free estate planning guide, please click here.

To make an immediate gift in support of Hartnell students, please click here.

Our very best!

Jacqueline Cruz
Vice President of Advancement and Development
Executive Director, Hartnell College Foundation
jcruz@hartnell.edu
(831) 444-2446 mobile
Kristine Edmunds
Director of Philanthropy
Hartnell College Foundation
(831) 755-6903 Office
(831) 601-0016 Mobile
kedmunds@hartnell.edu