The Hartnell College Music Department is grateful for the bequest from Jack Killian that funds a scholarship program for a cohort of ten Music Majors at Hartnell. This amazing program can include $2,000 scholarships per semester, private lessons from approved teachers paid for by the program, and funded field trips to universities and concerts.
About Jack R. and Suzanne W. Killian
Jack R. Killian was a gifted musician, playing the trumpet, trombone and various reed instruments. He was an active member of the marching band and played in various local dance bands. After serving in the Army, Jack moved to Salinas and became a teacher at Washington Middle School, teaching science and mathematics. He retired in 1983 to enjoy golf and playing in various local musical groups. Jack and his wife, Suzanne were long-time supporters of the arts in Salinas – more specifically, the arts at Hartnell.
Jack R. and Suzanne W. Killian generously included Hartnell College Foundation in their estate plans, giving $1.4 million to establish the Jack R. Killian and Suzanne W. Killian Endowed Scholarship. The annual income from this fund will be used to provide scholarships to students majoring in music at Hartnell College who have experienced hardship. In addition to the outright gift, Hartnell College Foundation also received the partial residue of the trust estate, which will also support the music scholars, and will be known as the Jack R. Killian and Olivia B. Killian Endowed Scholarship.
Students who qualify for this program must show evidence of music achievement, be willing to be a full-time music major, earn a 3.0 GPA, be a current Hartnell student, and pass an annual audition once chosen.
For further information, Professor Steve Ettinger can be reach at 831-755-6906 or settinger@hartnell.edu.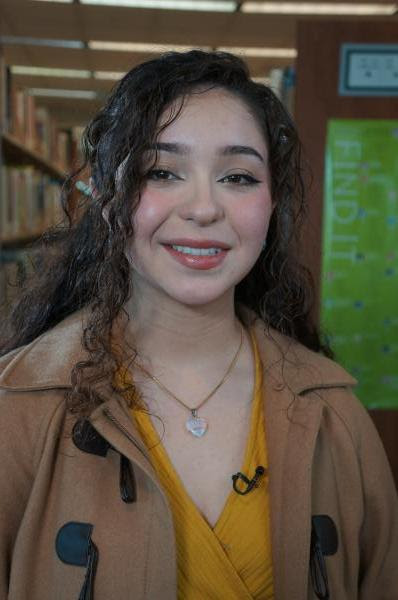 Killian Scholar Highlight
Tatiana Magdaleno is a double major in English and Music at Hartnell College. Not only was she accepted into the Killian Scholars Program but is also a Salinas Valley Promise Student.
"I have always known I love music – I knew it early on in my life – I remember performing for family and friends all the time," said Tatiana Magdaleno. Her goal is to become a music professor. She feels inspired particularly by the teaching and support of professors Sandy Rudo and Steve Ettinger. This, she said, was a turning point in her preparation as a musician.  "The Killian Scholars committee wants us to succeed, it's like a little family," she said. Recently, Tatiana had to audition at San Jose State University for admissions into their music program. She feels the Killian Scholars program prepared her to nail her audition. "Without Hartnell and being a Killian Scholar, I wouldn't have had the time to improve myself," she said.