A Foundation Makes a Splash with 267 Scholarships!
MORGAN CHARITABLE FOUNDATION
Early Childhood Education Students Granted Scholarships
TAXES ON YOUR MIND?
We have some ideas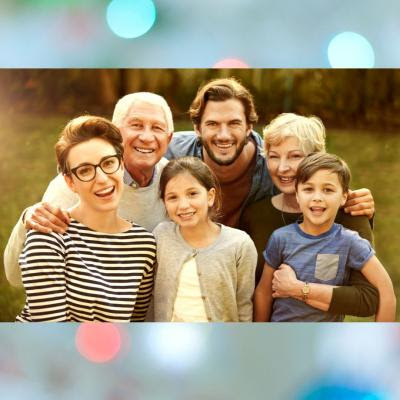 Often the threat of taxes makes big news, but the ways of lowering them do not. We have tools to help you not only lower your tax burden but also create benefits you may never have considered. Consider:
CHARITABLE GIFT ANNUITY
Fund a gift annuity with us and receive an income tax deduction this year and fixed payments for life.
CHARITABLE REMAINDER UNITRUST
Fund a unitrust and receive payments on a schedule and at a rate (within limits) of your choosing. Receive an income tax deduction and provide for you and your spouse.
GIFT OF STOCK
If you have appreciated assets, such as stock, you can reduce capital gains taxes by funding one of the vehicles above, or by simply transferring it to our mission. You must never sell the stock or asset but transfer it directly to us.
IRA CHARITABLE ROLLOVER
If the thought of paying income taxes on a required minimum distribution (RMD) is a bad idea for you, consider transferring money from your IRA (up to $100,000) and satisfy your RMD without paying income tax on the transfer.
All these are designed to lower your income and capital gains taxes. In some cases, you will create new tax-advantaged payments! To learn how we can help you and your financial advisor meet your goals and minimize taxes, call or email Vice President of Advancement and Development/Executive Director for the Foundation, Jackie Cruz at jcruz@hartnell.edu or call (831) 444-2446, or our Director of Philanthropy, Kristine Edmunds at kedmunds@hartnell.edu or by phone at (831) 755-6903.
What will your legacy be?
If you are thinking about naming the Hartnell College Foundation in your estate plans, contact our Vice President of Advancement and Development/Executive Director for the Foundation, Jackie Cruz at jcruz@hartnell.edu or call (831) 444-2446 or our Director of Philanthropy, Kristine Edmunds at kedmunds@hartnell.edu or by phone at (831) 755-6903. To make a gift in support of Hartnell students, go to: https://hartnellfoundation.org/donate-now/