Gift Legacy eNewsletter 02/23/22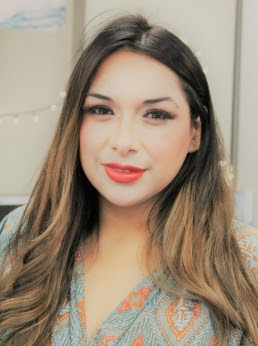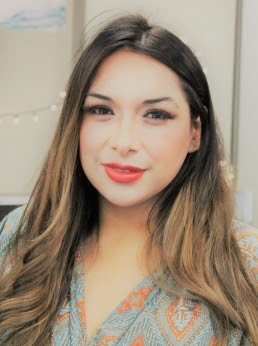 Dear donors and supporters,
There is a Swedish proverb that says "shared joy is double joy;" I hope that the joy shared in this newsletter today would be multiplied across our community!
I have the continued joy of celebrating our fully functional new Center for Nursing and Health Sciences, which is filled with hopes, dreams, and future health care professionals. Make sure to visit KSBW for their coverage and celebration of the new center! Click HERE for the news story.
We continue to be grateful to serve alongside 14 local agencies to support families through the Emergency Rent and Utility Assistance program. This service is made possible through our partnership with United Way of Monterey County. More than 400 low-income households have been served with the $2.75 million in support for the program received since March 2021 with a plan to distribute nearly $4 million more in 2022.
About half of those served through this program are Hartnell students or friends and family of students, with the remainder coming from the general Monterey County population. To reach those in greatest need, we have also partnered with community groups Mujeres en Accíon and COPA (Communities Organized for Relational Power in Action). I hope you'll take a moment to read more about this HERE.
Last week, we celebrated the month of love with a special and heartfelt message to you from our students. If you missed it, please click HERE to enjoy.
With gratitude,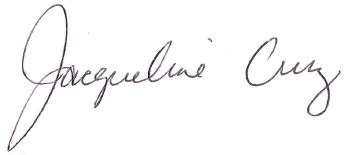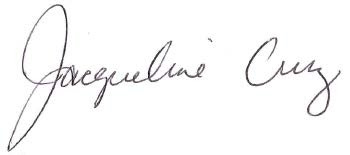 Jackie Cruz
Vice President,
Advancement and Development
and Executive Director for the
Hartnell College Foundation
A WOMAN OF DISTINCTION Susan Black prepared for a life of philanthropy
Before becoming one of the most influential business women in the Central Coast and in the Silicon Valley, Susan Black worked as a flight attendant, for the Department of Defense, in real estate, and in marketing for a bank. All these experiences, she said, prepared her for a successful career in banking.
"Early in my banking career, I was committed to fighting for equal access to credit – now, I am concerned about access to education," she said. "Personally, education made an enormous difference in opening doors for me, and I feel strongly that education not only changes lives, but also has a significant impact on the community as a whole."
Susan is the picture of grace and philanthropy. Over 10 years ago, she joined the Hartnell College Foundation with a goal to uplift her community through education.
"I am so impressed with Jackie Cruz and her leadership and phenomenal work leading the Foundation," she said. "It's all about the students and the Foundation is committed to the students."
Susan ended her first seven-year term on the Foundation Board, took a one-year break, and returned for a second term. Her love for Hartnell students was palpable.
"Every time I leave the campus after a meeting, I am so inspired," she said. "The stories shared by the student speakers at each meeting or program are indeed impressive and touching."
In addition to her board involvement, Susan is one of the founding members of the Women's Education and Leadership Institute (WELI) at Hartnell. This is one of the innovative programs supported by the Foundation that has nationally recognized statistics. Each year, 25 young ladies join WELI, receive a scholarship, and are matched with a mentor for one year.
"This work is rewarding," she said. "I am amazed by everyone's commitment."
Black is from Wisconsin, and is the youngest of five girls. Her sense of adventure led her to attend the University of Hawaii for her bachelors and Rochester Business School in New York for her master's degree.
She founded Pinnacle Bank in 2006 and served as President/CEO from 2008 to 2017. She currently enjoys her role as Chairman of the Board, a title that gives her great flexibility to volunteer. Aside from her commitment to the Foundation board, she serves as Chair for the Rancho Cielo Board of Directors.
Black is married to Aris Angelopoulos and they enjoy their 'happy place' in Pebble Beach. They have two grown children and four grandchildren, whom they love to play with. She enjoys gardening, reading, and walking on the beach.
The Hartnell College Foundation feels fortunate to have donors, supporters, and board members like Susan Black, whose leadership and commitment is contributing to the betterment of our community. Her unconditional love for and dedication to Hartnell students is invaluable and transformative. Thank you, Susan!
YOUR LEGACY What are your options? Consider a Bequest
Thank you for your generous support of our organization and our charitable mission. Your gifts are an important and significant affirmation of your trust and lasting confidence in our organization. With your help, our work will continue well into the future.
As someone who plans well and looks to the future, we would like to ask you to consider complementing your annual gifts with a long-term investment in our mission. You can increase the impact of your giving, and leave a lasting legacy, by including a testamentary gift, sometimes referred to as a bequest, to Hartnell College Foundation in your will or estate plan.
The benefit of a bequest is that it will not change your lifestyle. You can choose to leave cash, stock, real estate, a percentage of your IRA or your estate to Hartnell College Foundation in your will while also continuing to control and use your assets during your life. Should you choose to include us in your plans, your gift will make a lasting difference to those we serve.
If you need assistance with estate planning, we have resources that can help you and your attorney. Please do not hesitate to contact us with questions or to let us know how we can serve you. Contact Director of Philanthropy, Kristine Edmunds at kedmunds@hartnell.edu or by phone at (831) 755-6903.
LIKE US ON FACEBOOK A great way to stay informed and inspired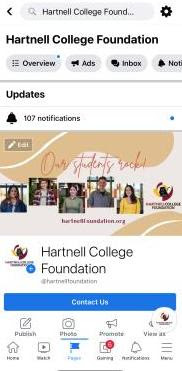 The Hartnell College Foundation page on Facebook is a fun page to follow with weekly posts that will help you keep up with what's going on at the Foundation. Go to https://www.facebook.com/hartnellfoundation and learn about our students, donors, and events that inspire philanthropy and love for our community. We hope you'll also invite your friends to like our page so that we can share good news with the entire community! We appreciate your support and look forward engaging with you more online!
What will your legacy be?
If you are thinking about naming the Hartnell College Foundation in your estate plans, contact our Vice President of Advancement and Development/Executive Director for the Foundation, Jackie Cruz at jcruz@hartnell.edu or call (831) 444-2446 or our Director of Philanthropy, Kristine Edmunds at kedmunds@hartnell.edu or by phone at (831) 755-6903. To make a gift in support of Hartnell students, go to: https://hartnellfoundation.org/donate-now/