Gift Legacy eNewsletter 11/02/22
HARTNELL AND THE ARTS
Celebrating the influencers
CREATE AN ENDOWMENT
Your Legacy Now and Forever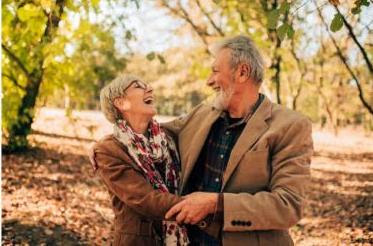 You already know the joy that comes from making a difference. When you join us in our mission, you have the immediate satisfaction of seeing your gift in action. An endowment gives you that same feeling, plus something more. It offers you the feeling of accomplishment knowing your positive impact will continue forever in your name, automatically.
A Simple Agreement
Something lasting forever sounds complicated, but it really is simple. An endowment has three essential parts:
You make a gift to establish an endowment
We sign an agreement with you detailing how the gift will be invested and distributed
We handle the investments and distributions
How the Endowment Agreement Works
When you are considering an endowment, we work with you to word it, so it follows your wishes for all time, having the effect you desire. We create an agreement with all the details so you will know how the endowment will be invested and distributed.
We Do the Work – You Enjoy the Legacy
A major feature of the endowment is that once it is started, we do all the work. We invest the funds along with other endowed funds, creating economy of scale to maximize your endowment. We invest all our endowed funds according to our endowment policy. Set by our board, it generally provides that endowed funds are invested to produce stable, predictable growth. Each year a set percentage from your endowed fund is distributed according to your endowment agreement. If the endowed fund grows, so does your annual distribution. Your impact may become greater each year. You can also put a cap on your fund, so it ends after a certain term of years.
Possible for Everyone
You might think endowed funds are only for the wealthy. However, anyone can start one. You can create an endowment with your will or trust. It does not have to be created in your lifetime. In addition, you can fund it with an amazing array of assets. Real property (including life estates), life insurance, appreciated stock, investment accounts, jewelry and more are all possible sources of endowed funds.
To learn more about how an endowment can help you achieve your goals, please contact us. We welcome the opportunity to answer further questions and work with you and your advisors.
What will your legacy be?
If you are thinking about naming the Hartnell College Foundation in your estate plans, contact our Vice President of Advancement and Development/Executive Director for the Foundation, Jackie Cruz at jcruz@hartnell.edu or call (831) 444-2446 or our Director of Philanthropy, Kristine Edmunds at kedmunds@hartnell.edu or by phone at (831) 755-6903. To make a gift in support of Hartnell students, go to: https://hartnellfoundation.org/donate-now/