Gift Legacy eNewsletter 12/07/22
PHILANTHROPIC YOUNG ADULT OF THE YEAR
Laura K. Rivera Morales
TIME FOR GIVING Options for year-end giving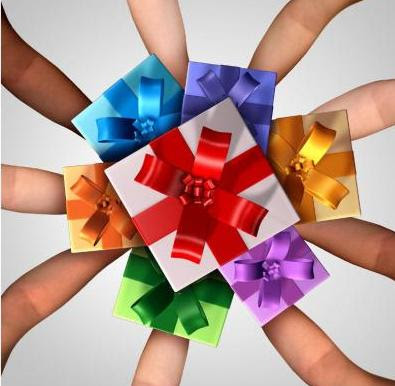 If you are like many of us, you are looking to save money on this year's taxes. There are ways to make a year-end gift, other than a cash gift, and still enjoy valuable tax benefits. Here are just a few of the options you might want to consider for your end-of-year planning:
Do you have CDs, stocks or bonds that are producing little or no return? Why not make a gift of these low-performing assets to us, and receive a charitable deduction? You can also give your real estate, art or other property, and benefit from a deduction.
GIFT OF YOUR PROPERTY FOR INCOME
If you are looking for income in the future, why not make a gift of property to fund a charitable gift annuity or charitable remainder trust? Your property can be sold tax-free, and you may receive income for the rest of your life. With a charitable gift annuity, this income is fixed so there is the possibility that some of your payment will be tax-free.
Did you know there are gifts everyone can make to benefit from charitable giving? If you don't want to give your stock or real estate today, you can still enjoy your property during your lifetime while making a gift to us through your will or trust. A bequest of your property will provide your estate with an estate tax charitable deduction, which means the money saved can go to your loved ones.
To learn more about these options for end-of-year gifts, or to view an illustration of the benefits of making a gift of your property, please call us. We look forward to helping you meet your year-end goals! There are many ways we can help you fulfill your philanthropic goals. Contact Vice President of Advancement and Development and Executive Director for the Foundation, Jackie Cruz at jcruz@hartnell.edu or call (831) 444-2446.
SUPPORT SCHOLARSHIPS FOR OUR STUDENTS
MC Gives is on through December 31st!
CLICK HERE TO GIVE
What will your legacy be?
If you are thinking about naming the Hartnell College Foundation in your estate plans, contact our Vice President of Advancement and Development/Executive Director for the Foundation, Jackie Cruz at jcruz@hartnell.edu or call (831) 444-2446 or our Director of Philanthropy, Kristine Edmunds at kedmunds@hartnell.edu or by phone at (831) 755-6903. To make a gift in support of Hartnell students, go to: https://hartnellfoundation.org/donate-now/