Gift Legacy eNewsletter- 3/1/23
Dear donors and supporters,
What a great day we had on Saturday!
The Women's Education & Leadership Institute (WELI) Spring Soirée was a brilliant success thanks to the leadership of Co-Chairs Monica Tovar and Sharon Dilbeck. I am so thankful to our guests and sponsors for making this event one to remember.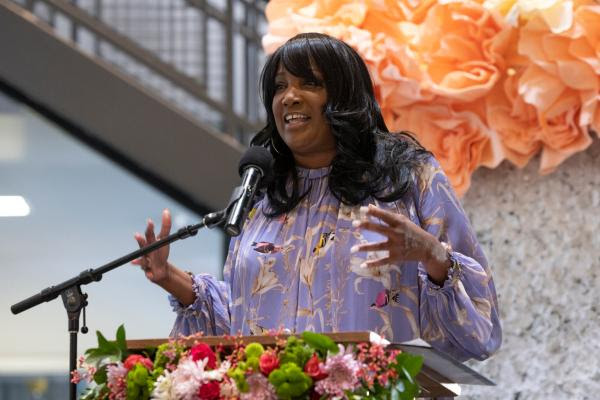 Our lovely emcee, Andrea Bailey, did a great job keeping the event on point and on time. We are so appreciative of Andrea's and Chevron's commitment to higher education. Andrea is the Public Affairs Representative, Corporate Affairs for Chevron.

Our speakers were amazing! Thank you, Lina Gomez, for your insights on entrepreneurship; Esmeralda Owen for your commitment to mentorship; Tama Bistrian and Alla Zeltser for teaching us about forging friendships; and Drea Blackwell for showing us how to break barriers.
And to wrap things up with a red ribbon, WELI Scholar Alumna Maricarmen Gonzalez brought us to tears as she told her story and how mentorship changed her life. Enjoy her story below.
As always, thank you for your support and for your commitment to helping our students.
Jackie Cruz
Vice President, Advancement and Development
Executive Director, Hartnell College Foundation
(831) 444-2446
jcruz@hartnell.edu
THE POWER OF MENTORSHIP A WELI Scholar Shares her Journey
The Women's Education & Leadership Institute (WELI) Spring Soirée was held on Saturday, February 25, 2023, inside the Willard Lewallen STEM Center Building. The day was dressed in pinks, lilacs, and all the beautiful colors of the rainbow. One of the highlights of the day was the heartfelt speech by WELI Scholar Alumna Maricarmen Gonzalez.
As an undocumented, first-generation, and Latina student, she said her academic journey has not been easy. She encountered many obstacles and had to put herself first by advocating for herself toward the goals she wanted to accomplish.
"WELI provided me with a supportive environment where I connected with other women who shared similar experiences and aspirations as me," she said. "WELI was not just financial support, but a community where I found comfort and friendship in facing challenges and seeking personal growth."
Maricarmen, 22, grew up in Soledad and attended Soledad High School. She graduated in 2019 and immediately started her college career at Hartnell College. Because she completed college classes via concurrent enrollment and dual enrollment during high school, she graduated with three degrees in business administration, communication studies, and economics from Hartnell in 2021. She is currently in her last semester at Sacramento State University majoring in business marketing.
"I feel incredibly fortunate to have been paired with Esmeralda Owen, who I now consider one of my role models. I still remember when I first saw her, I wanted her as my mentor!" she said. "Having her as a mentor has been a life-changing experience and I am honored now to have the privilege of working in her company and learning from her every day."
Maricarmen is the Marketing and PR Coordinator for Precious Stone PR Inc. She started as an intern and quickly moved her way up. In addition, she is the spokesperson for public service announcements in Spanish for Monterey County Behavioral Health.
WELI's focus on leadership, teamwork and personal development helps scholars personally and professionally. "I feel more confident and capable as a leader, and I am excited to bring these skills to both my academic and professional pursuits," she said. "WELI has opened doors for me, and I am grateful for the connections I have made throughout and after this program."
In May, Maricarmen will graduate with a bachelor's degree. She is eager to continue her journey in marketing and television to use her passion and expertise to connect with people, share stories, and make a difference in her community. In addition, she looks forward to planning a wedding with her fiancée, Chris.
ABOUT WELI
The Women's Education & Leadership Institute (WELI) was founded in early 2011 by community leaders who saw a need to advance the education and economic status of women and families in Monterey County. The WELI program consists of summer leadership training, an on-campus, student-led WELI Club, powerful mentorship with community leaders, and a $2,500 financial award per student, making this a life-changing experience.
Since its inception, the WELI program has graduated more than 250 scholars and granted approximately $500,000 in scholarships. To support WELI, call us at 831-755-6810.
DONOR ADVISED FUNDS A Simple Tool to Manage Your Giving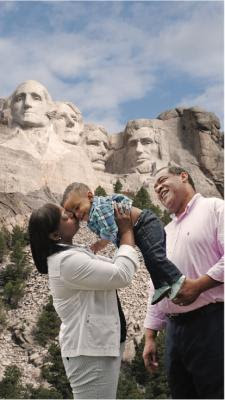 Are you interested in simplifying the management of your charitable giving? Would you like to maximize your income tax savings and minimize capital gains taxes? Would you like to accomplish your current and future charitable giving goals with one simple tool?
If so, consider some of the advantages of using a simple, convenient, versatile means of gifting—the donor-advised fund (DAF), the fastest-growing vehicle for charitable giving in recent years.
-ESTABLISH it in a few minutes with a simple application
-MANAGE your charitable giving through one easy-to-use giving tool
-SUPPORT several charities with one gift
-MAXIMIZE your income tax savings and minimize capital gains taxes
If you want to learn more about donor-advised funds, contact Vice President of Advancement and Development/Executive Director for the Foundation, Jackie Cruz at jcruz@hartnell.edu or call (831) 444-2446, or our Director of Philanthropy, Kristine Edmunds at kedmunds@hartnell.edu or by phone at (831) 755-6903.
What will your legacy be?
If you are thinking about naming the Hartnell College Foundation in your estate plans, contact our Vice President of Advancement and Development/Executive Director for the Foundation, Jackie Cruz at jcruz@hartnell.edu or call (831) 444-2446 or our Director of Philanthropy, Kristine Edmunds at kedmunds@hartnell.edu or by phone at (831) 755-6903. To make a gift in support of Hartnell students, go to: https://hartnellfoundation.org/donate-now/