HCF Gift Legacy eNewsletter 01/26/22
Dear donors and supporters,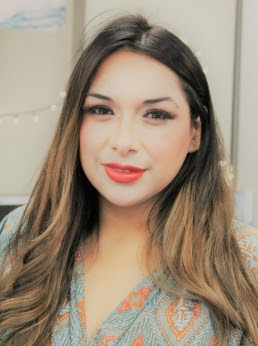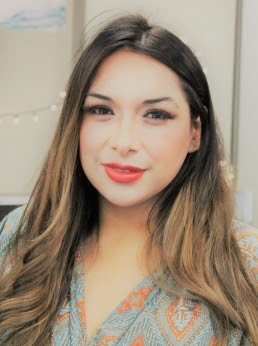 We are back in session! The spring 2022 semester has begun, and with that, a campus filled with the inspiring energy of our students!
We are so grateful that faculty and students are able to continue classes both in person and online as they return for this new semester. The Student Center is once again alive and alight with minds at work as well as new and old friends catching up over a snack, a drink, or homework and studies.
I am filled with hope and gratitude as the opportunity for direct contact with students and faculty is open once again. I am proud and honored to witness nursing students taking their places in their new classrooms in the Nursing and Allied Health Building and want to pass on my delight to all of you who donated to nursing and supported the passing of Measure T because truly, these moments and this pride and joy belong to you. I look forward to inviting you to join us on campus to experience all of this in person!
Thank you always for all your support. Be well!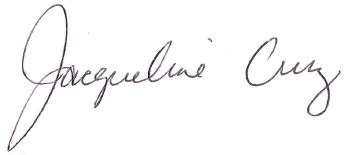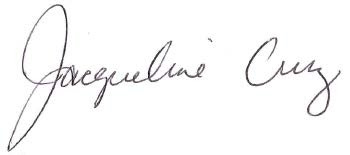 Jackie Cruz
Vice President,
Advancement and Development
and Executive Director for the
Hartnell College Foundation
IT KEEPS GOIN' UP! Applicable Federal Rate to your benefit
The IRS has released the Applicable Federal Rate for the month of February 2022. Each month, the Service surveys hundreds of interest rates for various financial instruments and publishes the rate that is applicable for charitable deduction calculations. The rate for February is 1.6%. The rates will look like this:
When calculating the tax deduction for a charitable gift, the IRS permits use of the Applicable Federal Rate for the current month or one of the two prior months. For charitable remainder unitrusts, annuity trusts and gift annuities, the highest Applicable Federal Rate will produce the largest charitable tax deduction. However, for seniors who create gift annuities and do not itemize, the lowest Applicable Federal Rate will produce the highest tax-free payout. For lead trusts and life estates reserved, the lowest Applicable Federal Rate is most favorable.
For more information on how the AFR works in your favor, contact Jackie Cruz at 831-755-6810 or jcruz@hartnell.edu.
OUR LEADER CIRCLE Sharon Dilbeck's caring heart
Growing up in Salinas, Sharon Dilbeck's life naturally geared her up to be hands-on. Thus, she joined her husband Wayne in the construction family business.
"I worked for my late father-in-law, Fred Dilbeck, who taught me everything I know," she said. "He gave me the majority of the ownership over Dilbeck & Sons, becoming one of the first woman-owned companies in the area."
Established in 1982, Dilbeck & Sons, Inc. is a family-owned and operated construction company with the financial strength, bonding capacity and local resources to manage challenging projects.
Sharon and husband Wayne Dilbeck have three adult sons and one daughter, and are proud grandparents to 12 grandchildren. "I love doing things with my grandkids all the time," she shared.
Another activity Sharon enjoys is giving back to the community and volunteering. She recalls coaching little league and then joining her son in coaching soccer. They enjoyed taking children from underserved areas all over the state to play soccer. Since parents were seldom available to drive them due to work, Sharon made sure transportation was available to them.
That big heart led her to the Hartnell College Foundation seven years ago. "For me, it was the part about getting to work with the community that attracted me to be a part of this," she said. "I wanted to be involved in something meaningful."
The Dilbeck family and business also have a connection to Hartnell that predates involvement with the Foundation. Wayne completed an apprenticeship program in carpentry at Hartnell and Sharon had Tony Teresa, the immortalized baseball coach with a field named after him at Hartnell, as her teacher in high school.
Sharon joined the board as well as the Athletics Hall of Fame Committee and the Women's Education & Leadership Institute (WELI) Committee. She went all in!
"The Foundation provides so much support and cares so much for the students," she said. "It's amazing to see what really goes on – there is much love."
Although her interests were initially uplifting Athletic, she soon learned about WELI and fell in love with the program.
"When we started with WELI, it was a game-changer," she said. "I enjoy the amazing stories of these women; it touches my heart on how they overcome adversity and rise up to be great people in the community."
Dilbeck takes her role as a businesswoman and as a leader in the community seriously and hopes others can follow her lead. Along with Dilbeck & Sons, she has given over $125,000 to the Hartnell College Foundation, landing her in the Leader Circle level of giving.
"It is such a great foundation," she said. "You see the results of their work and the impact that it makes – your money really goes toward helping the students."
Sharon graduated in 1969 as one of the first four-year graduates from Alisal High School. She has been a part of the Salinas Valley Memorial Hospital Foundation, was in the Builders' Exchange at Hartnell College, and is currently part of Women in Construction.
Her message for students struggling to get by during challenging times is to continue ahead. "You have to continue with your dreams and do not let Covid or anything stand in the way," she said. "This too shall pass and you can overcome any obstacle."
JOIN THE PARTY NEAR THE LIBRARY As a Sponsor or President's Circle Member!
Party Near the Library is happening in our Main Campus Plaza on May 21, 2022! This year, we are pleased to honor board member and friend, John Romans, with the Hartnell College Foundation Leadership Award.
Join us in the President's Circle or become a sponsor this year so you can be a part of the fun and most importantly, support Hartnell students' success!
For more information, visit: hartnellfoundation.org/party, or call Aleen Stoddard at 831-755-6810 or email astoddard@hartnell.edu.
What will your legacy be?
If you are thinking about naming the Hartnell College Foundation in your estate plans, contact our Vice President of Advancement and Development/Executive Director for the Foundation, Jackie Cruz at jcruz@hartnell.edu or call (831) 444-2446 or our Director of Philanthropy, Kristine Edmunds at kedmunds@hartnell.edu or by phone at (831) 755-6903. To make a gift in support of Hartnell students, go to: https://hartnellfoundation.org/donate-now/