HCF Gift Legacy eNewsletter 09/22/21
Dear donors and supporters,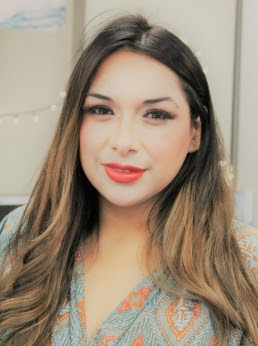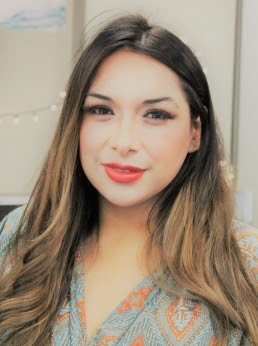 Welcome to first official day of fall! Although the warmth of summer is still with us, we are embracing the return of autumn and all things fall.
It has been a few weeks since the new academic year began and life on campus has been quite exhilarating and inspiring for us all!
We have great news from the athletics side of the college. We have a new head softball coach, Casey Watt. Casey is the daughter to retired former softball coach Andy Watt, who held that position for 28 years. Miss Watt is following in her dad's footsteps with preparation and enthusiasm, hoping to have an 11-member squad for the 2022 season, which starts in February.
Andy has always been a donor to the Hartnell College Foundation, supporting students through and through even outside of coaching. I am so happy to see that Casey is keeping her family's great legacy. In this picture, Casey is sharing the spotlight with parents, Cathy and Andy Watt.
Enjoy this transition into fall and remember that I am here to help you meet your own legacy goals.
Be well,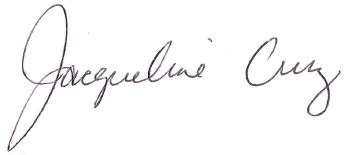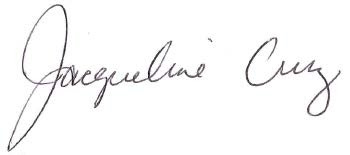 Jackie Cruz
Vice President,
Advancement and Development
and Executive Director for the
Hartnell College Foundation
ENDOWMENTS
Local groups making a difference
The California Rodeo Scholarship endowment was established in 1987 with donations from the California Rodeo Committee. Marlies Hammer is the committee chair and said that giving scholarships each year out of the endowment is an exciting event for the five who are part of the group.
"We are always so happy to help," Hammer said.
The California Rodeo Endowed Scholarship is awarded to Salinas Valley High school graduates, who are continuing their education at Hartnell College or transferring to a 4-year institution and show both academic promise and financial need, in order to help them reach their academic goals.
The committee selects five recipients each year to receive a $2,000 scholarship each. During a normal year, the awards are given at the Director's Dinner. In recent times, a more intimate convening allowed the awarding celebration to continue.
"It's so exciting when we read the students' bios and when I get to make that call to congratulate them," Hammer said. "For the committee, it is as rewarding when we meet them at the dinner and know that we are making a difference in their future."
When the endowment was created in the 80s, the Fiesta Committee, as it was called back then, earned the funds to start the $100,000 endowment. Since then, the $10,000 in interest has covered the scholarships and the vision of the committee on an annual basis.
Marlies is happy to volunteer for this committee. She is a mother of two, married, and an independent contractor in accounting. She is proud to be a part of a committee that cares about youth and the community.
"We understand our recipients may have additional challenges and I am so proud of our committee's heart," she said. "A young man didn't even have a laptop computer and was about to start at Hartnell, and so our committee director approved extra funding – this awardee has now become one of our volunteers."
It is particularly refreshing and heartwarming when scholarship donors and committees make these special connections with our students. We appreciate this group and their commitment to uplifting students very much. You too can make an impact. For more information about becoming a scholarship donor, go to https://hartnellfoundation.org/student-success/student-scholarships/.
[In photo L to R: Committee members – Jennifer Bates, Marlies Hammer, Paul Wiseman, Cheryl Wiseman (not pictured, Manuel Romero)]
YOU CAN TOO
Why make an endowment gift?
An endowment gift is a gift to an established fund that is permanently invested. When you make an endowment gift, you create a steady stream of annual income to support our good work.
ENDOWMENT GIFT OPTIONS
An endowment gift may be designated for a specific purpose or for the area of greatest need. Please let us know if you wish to restrict the use of income from your gift for a specific program or purpose. You may wish to make the endowment gift in your honor or in memory of another person. We can help you make a gift that creates a legacy of remembrance for you and your loved ones.
For additional information on endowment giving or to review information about our endowment plan, please contact us at 831-755-6810. We look forward to helping you create your legacy.
What will your legacy be?
If you are thinking about naming the Hartnell College Foundation in your estate plans, contact our Vice President of Advancement and Development/Executive Director for the Foundation, Jackie Cruz at jcruz@hartnell.edu or call (831) 444-2446 or our Director of Philanthropy, Kristine Edmunds at kedmunds@hartnell.edu or by phone at (831) 755-6903. To make a gift in support of Hartnell students, go to: https://hartnellfoundation.org/donate-now/