HCF Gift Legacy eNewsletter 10/20/21
Dear donors and supporters,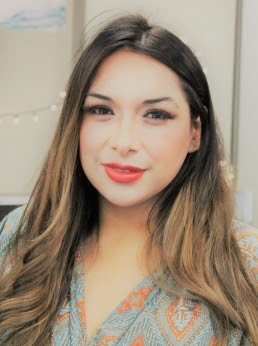 I hope you and yours are enjoying the turning of the season and staying well. The cold mornings, and at times, rainy evenings remind us that the end of the year is just a few months away. And with these reminders, my thoughts turn to those students who will need extra assistance during the winter and through the holiday season.
I am so excited to share with you that the Hartnell College Foundation was accepted as one of the non-profits to be featured in Monterey County Gives! Through this platform, we are focusing our fundraising on 'the greatest needs' to support our students.
Our motto is to keep students learning. I invite you to help us fulfill our goal of providing support where most needed.
In addition, I am proud to share once again that the King City Education Center is completed and now in use. This has been a dream for so many of us and with the help of the Measure T Bond and community support, the Center looks amazing and it is serving its purpose.
As always, thank you for all of your support. We could not do all that we do for students and this community without you by our side.
Be well,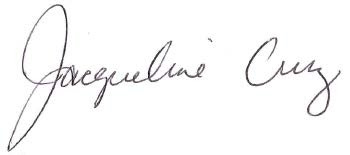 Jackie Cruz
Vice President,
Advancement and Development
and Executive Director for the
Hartnell College Foundation
KING CITY CENTER
Hartnell continues to thrive in South County
The Hartnell College Foundation invited donors to its King City Education Center expansion on Oct. 14 for a luncheon and ribbon-cutting ceremony, celebrating the completion of an 18-month project that doubled the size of the downtown center.
Hartnell Interim Superintendent/President Raul Rodriguez said the addition of new facilities in the King City center's expansion "means we're going to be able to open up new opportunities for students, new majors, and help students get degrees and be able to start and finish here."
Hartnell Community College District Trustee Candi DePauw, whose District 7 includes King City, cut the ribbon on the 12,500-square-foot addition, which opened this summer and began holding face-to-face classes on Aug. 30.
Speaking on behalf of the entire Hartnell Governing Board, DePauw said, "We're all proud that the day has come in King City when we're able to have this facility to offer to our students."
The center's new wing includes wet and dry science labs, essential for courses in the sciences, engineering fields and many agricultural programs, as well as two additional state-of-the-art classrooms, a Community Room and a Panther Learning Lab center for tutoring and study.
King City resident Susan Gill, a Hartnell College Foundation board member and chair of the King City Expansion Committee, announced that the fundraising drive has exceeded its $1 million goal and is approaching $1.2 million. The support will help to fund center operations over the next five years.
Gill noted that naming gifts for the center's labs, classrooms and other facilities reflect the support of Hartnell employees and graduates and many King City-area companies. "They all believe in Hartnell, and they believe in changing the lives of our local students and families," she said.
Other event speakers included current King City student Raquel Arredondo, a participant in the Teacher Pathway Program, who said, "I want to thank all the supporters that brought the King City center to fruition, giving the current and future students of South County an opportunity to expand their knowledge and achieve their goals."
ADVOCATING FOR EDUCATION
Leading by example
No one is happier to see the King City Education Center expand than former Center Dean, Paulette Bumbalough.
"I am so thrilled to see this addition to the Center," she said. "I am very proud that Hartnell College is in our town."
This mother to three daughters, grandma to 15 and great-grandma to 8 stays busy volunteering and giving back to her beloved community in South County. She is an advocate for youth and higher education.
"I am a big believer in higher education and so inspired by students who come up to me after years have passed, and talk about how they love having Hartnell College in King City," she said.
Bumbalough is a Hartnell College alumna; she worked on the main campus in Salinas for 13 years before taking the role of dean in 2003 when the King City campus opened. She retired in 2015, but she admits retirement has kept her busy.
"I am busier now! But I love it," she said. "I am involved in many non-profits."
Paulette was born in Hawaii. That's where she met her husband, Jerry. They moved to Monterey County 40 years ago and made King City their hometown 20 years ago. Jerry passed away in 2019.
Bumbalough volunteers for various organizations in King City and is part of the King City Expansion Committee for the King City Education Center. Paulette is also a donor to the expansion and an active Rotarian.
"I love to give in volunteering time and in donations," she said. "In leading by example, others will also be inspired to give and be as excited as I am about Hartnell."
What will your legacy be?
If you are thinking about naming the Hartnell College Foundation in your estate plans, contact our Vice President of Advancement and Development/Executive Director for the Foundation, Jackie Cruz at jcruz@hartnell.edu or call (831) 444-2446 or our Director of Philanthropy, Kristine Edmunds at kedmunds@hartnell.edu or by phone at (831) 755-6903. To make a gift in support of Hartnell students, go to: https://hartnellfoundation.org/donate-now/