Our Students & Your Generosity Create a Better Community
Dear Hartnell College supporters,

Throughout the year, we invite students and alumni to share their Hartnell story. Those moments are always special to me because I too have a Hartnell story as an alumna and now as a doctorate student about to defend my dissertation at USC. Just like you, I strive to motivate and inspire men and women to follow their dreams. It is also okay to ask for help in the process and to take advantage of the support system built for student success. 

We want to highlight Anabel Guzman, a Hartnell student whose story has inspired us so much that we felt we had to share it with you. Please read her story below.
Our Students, Our Inspiration
Things are looking up for Anabel Guzman!
At age 29, Anabel is a Respiratory Care Practitioner (RCP) student entering her second year in the program at Hartnell College. She plans to continue and earn a bachelor's in science. She previously earned an associate's degree in Natural Sciences.

"I was looking into different areas in the medical field and found RCP," she said. "I knew it would be difficult and scary, but I was determined to do something big for me and my family."

She has two young children (five and six) whom she wants to guide and inspire. Her sentiment is reflected in her work for Monterey County Caregivers Resource Family Homes based on the main campus.

"I am motivated, a go-getter, responsible, outgoing person who has goals that will help me take care of my kids and provide a safe environment for them," she said. "I am looking out for me, my children, and those who are counting on me to save lives."

She relies on student scholarships, the Guardians' Scholar program, CatCard Vouchers, rent support program, and basic needs scholarships to navigate life and academics. The RCP program is demanding, and she cannot work more than a part-time job to keep up with the load.

Guzman spoke at the Achieving the Dream Rally at Hartnell College in August. Her story is one of challenges and overcoming obstacles. She felt it was time to share her story.

"It's time to let others know that there are resources available and people willing to help you navigate life and school," she said.

Guzman and her six siblings ended up in foster care when she was three. Her dad attempted to murder her mom. She survived, and Dad was sent to prison for a 20-year sentence that he is still serving. Her mom was traumatized by the experience, and CPS felt it was in the children's best interest to have her heal mentally and emotionally from the trauma.

It was six years later that her mom was able to claim her children back. "Mom had to start from zero – to prove herself and get us back," she said. "I am so proud of her."

Guzman has never had a relationship with her dad.

She attended North Salinas High School but soon began to hang out with the wrong crowd and ended up on probation. A year later, she was recommended to Rancho Cielo, where she got her second chance. There, she decided to finish high school while receiving support and guidance to move in a positive direction.

She wants to acknowledge the donors and the Hartnell staff who give each year to support students like her.

"Sometimes people go through struggles for long periods, and it is important for a college or institution to have that support system available to students not for a one-time deal but for two, three, or as needed," she said.

Guzman is determined to achieve her goals. In her spare time, she loves to hike, exercise, cook, go to the beach, or anything to do with the outdoors to spend quality time with her children and family.

"I want my kids to know they can count on and rely on me," she said. "I want to be their role model and help and guide them."
Hartnell News
Hartnell Scholarships Make Dreams Possible!

The Hartnell College Foundation annually awards over $800,000 in scholarships to our students due to the generosity of people, businesses, and foundations in the Salinas Valley. These scholarships allow our students to pursue further education without the financial stress it can cause some individuals. Scholarships such as "The Dreamer Fund" support Dreamer students in achieving their educational and personal goals; Hartnell College is a Hispanic-serving institution, and California has the most significant number of undocumented immigrants. This scholarship ensures that this large demographic is uplifted and supported within our campus community.
Killian Scholars, funded by Jack R. and Suzanne W. Killian, comprise a cohort of ten music majors and can include $2,000 of scholarships per semester, private lessons from approved teachers, and funded field trips to universities and concerts.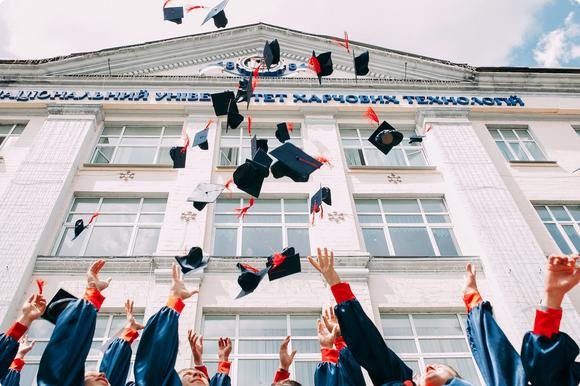 Our UCSC Pister Scholarship recognizes outstanding Hartnell College transfer students by providing them with $10,000 for each of two years, a robust mentoring program, and work experience opportunities. These scholarships make our campus accessible and a place for students to focus on their personal and educational goals. If you want to become a scholarship donor, please visit our website.
Did you know?
About Your IRA
 
An IRA is a simple tool designed by Congress to help fund your retirement. For years, you have likely deposited pre-tax income into your IRA, 401k, 403b, or 457 government-sponsored plan. Hopefully, the money you have invested has grown so that when you retire, you can withdraw income from your IRA to sustain your lifestyle. Since pre-tax dollars funded your IRA, your withdrawals are taxed as ordinary income, whether taken voluntarily or when required by law.
 
At age 73 and every year that follows, the government requires you to take out a percentage from your IRA, regardless of whether you need the income. You will be penalized for the difference you do not claim if you choose not to withdraw the minimum amount required yearly. Your minimum withdrawal percentage also increases each year after that, and for some, this can present a significant tax burden. This mandatory withdrawal is called a Required Minimum Distribution (RMD).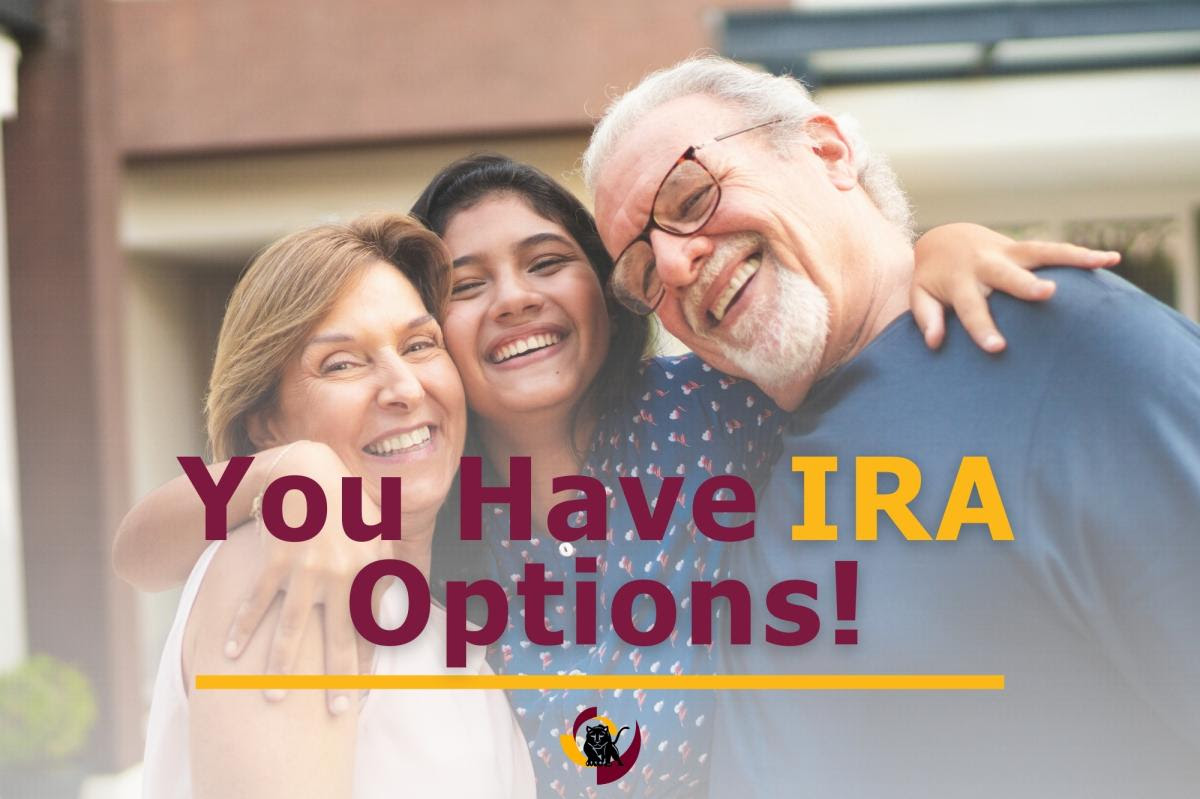 Give Directly from Your IRA
In 2015, Congress signed the IRA Rollover (PATH Act) into permanent law, making it possible for you to give directly from your financial custodian to a 501(c)(3) nonprofit like The Hartnell College Foundation. Eligibility for making this charitable gift directly from your IRA (the Qualified Charitable Distribution), and only your IRA, begins at age 70 ½.

Instead of withdrawing income from your IRA, you can give and not pay income tax on the gifted amount, up to $100,000 per year. If you do not need the income, giving from your IRA can benefit you and the 501(c)(3).

Your direct gift from your IRA will also help or fully satisfy your Required Minimum Distribution for the year. This is good news for those who do not need their IRA income and wish to redirect their RMD to a nonprofit like The Hartnell College Foundation. To learn more about giving directly from your IRA, please click here.
What will your legacy be?
If you are thinking about giving the Hartnell College Foundation an estate gift from your will or trust, please contact us or learn more on our website.

To make an immediate gift in support of Hartnell students, please click here.

Our very best!
Jacqueline Cruz
Vice President of Advancement and Development, Hartnell College
Executive Director, Hartnell College Foundation
(831) 444-2446 Mobile
Kristine Edmunds
Director of Philanthropy, Hartnell College Foundation
(831) 755-6903 Office
(831) 601-0016 Mobile