Party IN the Library is sure to delight in 2023!
Dear donors and supporters,
It is my hope that you are well and safe as we continue to navigate the weather patterns. I am proud to announce that we are establishing a separate Hartnell College Emergency Scholarship Fund for those students who have been impacted by the storms. Our hope is to assist as many students as we can and bring a little bit of relief as they continue their education while dealing with stressful life events.
On a lighter note, it is officially spring, although the weather tells us otherwise! But this means that we are gearing up for Party IN the Library. This year, we are returning to the library for an evening full of glam, delicious food, awesome drinks, a beautiful program, and a good time.
In 2023, the Hartnell College Foundation is presenting the Leadership Award to Kurt Gollnick, who has supported Hartnell College through his philanthropy, leadership, and expertise for many years.
I invite you to join us as a sponsor or as a guest on May 13, 2023, at 5:00 PM for an evening you will never forget.
Thank you for your ongoing support. Be well!
Jackie Cruz
Vice President, Advancement and Development
Executive Director, Hartnell College Foundation
(831) 444-2446
jcruz@hartnell.edu
STORM RELIEF A Scholarship Fund Established for Students
The recent storms and subsequent flooding have been devastating for the community. Our hearts and minds are with those that have been adversely affected.
Hartnell College offers emergency scholarships for those in need. We are establishing a special fund to help students that have been impacted by the recent storms. Students have experienced lost income from lack of work, damage to homes, food insecurity, and difficulty paying rent, utility, and transportation costs. Juggling school and the need to pay rent and provide for families is always difficult, but the storms have exacerbated these financial strains, making the journey to degree completion more challenging. If you would like to help, you can call our office (831-755-6810) or click HERE.
LEADERSHIP AWARD Kurt Gollnick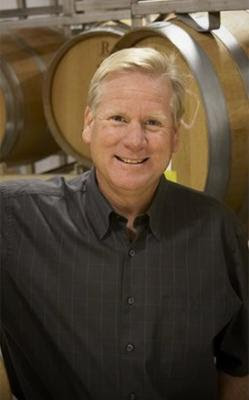 The Hartnell College Foundation is happy to announce that Party In the Library is back 'in' the library! Join us on Saturday, May 13, 2023, at 5:00 p.m. for the best party in town.
This year, our theme is Pathways, and it could not be more fitting to also honor one of our community champions, Kurt Gollnick, who will receive the Leadership Award at the event.
"He is a brilliant businessman with a kind and caring heart for the community," said Hartnell College Foundation Executive Director, Jackie Cruz. "Kurt's leadership has made a huge difference at Hartnell, and we are forever grateful."
For many years, Kurt has been an integral part of Hartnell College. As a member of the Hartnell College Foundation Board, he served as Board Chair, Chair of the Investment Committee, Chair of the President's Task Force Funding Plan, Co-Chair of the Party in the Library Committee, Chair of the Matsui Leadership Gift Committee, and as a member of the Ag Steering Committee. He also co-chaired the Measure T Campaign, along with Susan Gill and Alfred Diaz-Infante. The Foundation is honored to call him a loyal friend, generous supporter, and cherished member of this community.
Kurt is the owner of Rodnick.farm, producing wine grapes that express the distinct minerality of this unique terroir. He has been a Central Coast wine grape grower for 40 years, and recently "semi-retired" as the COO of Scheid Family Wines. He continues to be an integral part of the community and lends his expertise to local non-profit organizations, including his current passion project, the Salinas Regional Soccer Complex.
"Working with Kurt is magic," said Cruz. "His energy is contagious, and he puts all his talents to work for the organizations he cares about."

ABOUT PARTY IN THE LIBRARY
Join 400+ community leaders and support Hartnell College students with an epic Party IN the Library. Enjoy a spectacular strolling dinner, lively auction, fantastic wines, and specialty drinks. It is an event that raises funds for our students.
Hartnell College students – they are tomorrow's leaders. More than half are the first in their family to attend college and 85% of Hartnell College students come from low-income families and daily face food and housing insecurity, transportation challenges, and the need to pay medical bills. They need your generous support to reach their full potential!
To sponsor, become a president's club member, or buy tickets, go to
https://hartnellfoundation.org/party/.
What will your legacy be?
If you are thinking about naming the Hartnell College Foundation in your estate plans, contact our Vice President of Advancement and Development/Executive Director for the Foundation, Jackie Cruz at jcruz@hartnell.edu or call (831) 444-2446 or our Director of Philanthropy, Kristine Edmunds at kedmunds@hartnell.edu or by phone at (831) 755-6903. To make a gift in support of Hartnell students, go to: https://hartnellfoundation.org/donate-now/