HCF Gift Legacy eNewsletter 11/17/21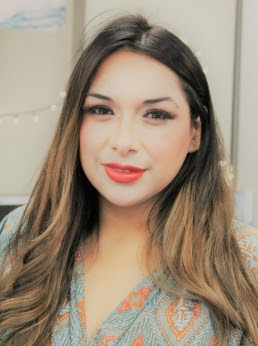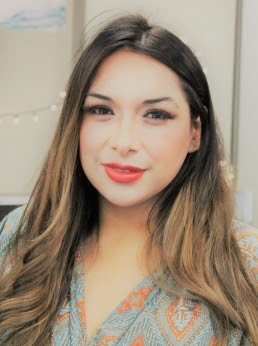 Dear donors and supporters,
We are just one week away from Thanksgiving Day and I cannot express to you how thankful I am for all of you! All that you do to help our students thrive warms my heart and I want to take this opportunity to express my deep gratitude for partnering with us to make a tangible impact in the lives of so many in our community.
Just last week, the MC Weekly featured Hartnell Women's and Men's Soccer team as their cover story. I am so proud of this team! You should know that I am a huge soccer fan and soccer is my sport to play, so this news has me excited to keep pushing for support for our student athletes. Read this article by clicking HERE.
What a year this is turning out to be! With you by our side, everything is possible. This gives me a great sense of pride for the work that we execute each day. Our students are moving ahead and it is thanks to your support that their dreams are becoming a reality.
Happy Thanksgiving Day to you and yours!
Be well,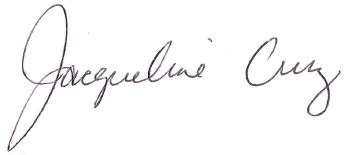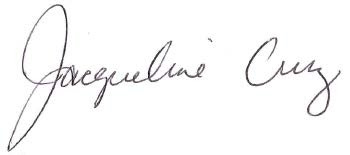 Jackie Cruz
Vice President,
Advancement and Development
and Executive Director for the
Hartnell College Foundation
BUILT ON LEGACY A Tottino family affair
When the Tottino family heard about the construction of the Castroville Education Center, a burst of excitement filled their hearts.
"Jackie Cruz came to Ocean Mist to make a presentation about the new Center," said Cathy [Tottino] Alameda. "I brought information to the family and together we decided to honor our parents with something so significant."
The Tottino family donated $250,000.00 in unrestricted funds over five years to support the Castroville Education Center. Cathy told how the entire family came together, her generation and the next generation, supported the amount wholeheartedly.
For the Tottino family, love for the community and giving began in the early 1920s with Alfred and Emilia Tottino. Alfred was one of the founders of Ocean Mist. They gave quietly to their community and injected that legacy of giving to Hugo and Dolores Tottino, Cathy's parents, and the ripple effect continues today.
"Castroville has been really good to us," Cathy said. "We just want to give back."
Hugo and Dolores had five children: Cathy, Michele, Les, Karen, and David. All in the family have been or are part of Ocean Mist. It is a family affair.
Hugo Tottino always said that education was key. He passed away a few years ago; Dolores continues to call Castroville her home.
This family looks to the future with hope to inspire the Ocean Mist employees to attend Hartnell College and improve their skills for promotion opportunities. In addition to this gift, the Tottino family and Ocean Mist support students in Castroville with annual scholarships. This is something the entire family looks forward to every year.
"All some students need is a helping hand," Cathy said.
MC GIVES IS ON! Let's keep our students thriving
The Hartnell College Foundation has teamed up with Monterey County Gives to make an impact in our community this year and we hope you'll make a gift of any size through the end of 2021 to help our students move from struggling to striving and thriving! Your gift will help us provide $500 Emergency Scholarships to help cover students' basic needs like housing, food, medical bills, etc.
With 85% of our students coming from low-income families, this extra help will make a huge difference.
With Giving Tuesday being right around the corner, there's no better time to make a difference in the life of a Hartnell College student than giving a gift on Tuesday, November 30th at www.montereycountygives.com/hartnell OR even better, make your gift today, then tell a friend or two to start a giving chain! By participating in Giving Tuesday, you will be a part of worldwide generosity and giving that is inspiring major change and transformation.
Join millions of givers around the world by making a donation on Giving Tuesday to support Hartnell students. Make sure that you follow the Hartnell College Foundation on Facebook for shareable content and our latest news at: facebook.com/hartnellfoundation.
*MC GIVES IS GOING ON NOW THROUGH DECEMBER 31st!
BREAKING NEWS The AFR goes up in December!
The IRS has released the Applicable Federal Rate for the month of December 2021. Each month the Service surveys hundreds of interest rates for various financial instruments and publishes the rate that is applicable for charitable deduction calculations. The rate for December is 1.6%. The rates will look like this:
When calculating the tax deduction for a charitable gift, the IRS permits use of the Applicable Federal Rate for the current month or one of the two prior months.
For charitable remainder unitrusts, annuity trusts and gift annuities, the highest Applicable Federal Rate will produce the largest charitable tax deduction.
However, for seniors who create gift annuities and do not itemize, the lowest Applicable Federal Rate will produce the highest tax-free payout. For lead trusts and life estates reserved, the lowest Applicable Federal Rate is most favorable.
Contact Kristine Edmunds at kedmunds@hartnell.edu for any questions about your estate.